8 Easy And Tasty Food Recipes For Your Birthday
The birthday is coming up soon. You have your checklist, and food is the next task you need to plan on. It is always hard to think and select what you want to serve.
You search online for recipes and get overloaded by the recipes you find. Luckily for you, we made a list of X delicious and easy-to-make recipes to serve for your birthday party. You will celebrate a fun birthday with these finger food recipes.
Let's dive in.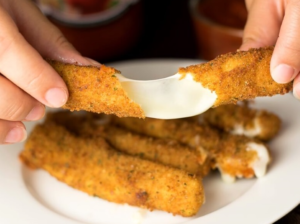 Who doesn't like mozzarella sticks? They are crispy on the outside and creamy on the outside.
Mozzarella sticks are a well-received appetizer made out of mozzarella cheese coated in season breadcrumbs and eggs. The recipe works well if you switch the mozzarella with string cheese.
The good part: it is on the serving plate in less than 12 minutes.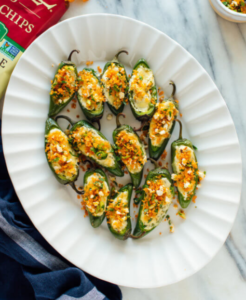 Do you love spicy food? Then celebrate your birthday serving this delicious jalapeno poppers recipe. 
This vegetarian and gluten-free recipe serves 12 stuffed jalapeno poppers with herbed cream cheese and topped with barbeque potato chips. 
It will be a party hit, for sure.
Potato skins are a perfect party appetizer. They are rich in flavor and easy to make. 
The potato skin recipe includes russet potatoes filled with cheese and bacon and topped with sour cream and green onions.
They are a perfect combination to serve with jalapeno poppers.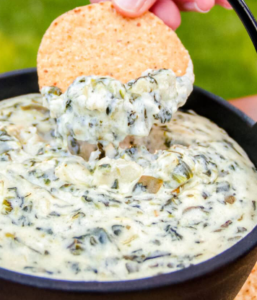 How about a dip that pairs well with all fried finger food?
The spinach and artichoke dip recipe is a perfect choice. It is creamy, filled with cheesy flavor, and far better than store-bought. Natasha, the recipe maker, calls it dangerously good. 
It needs eight ingredients and is ready in 15 minutes.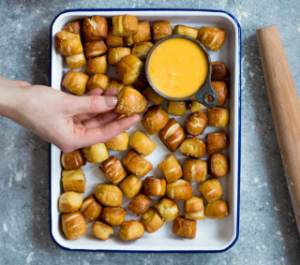 These homemade pretzel bites are fun birthday party food. The pretzels have a crusty feeling on the outside and are soft on the inside. Their perfect combo is with the cheese sauce. 
It will be a favorite food for children and adults, no exceptions.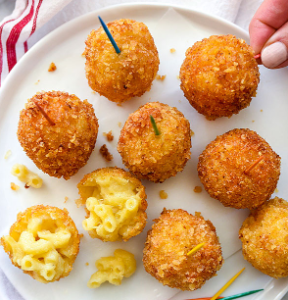 Mac and cheese is a favorite dish for everyone. This birthday, add them to your birthday with this mac and cheese balls recipe. 
Besides having the rich and creamy mac and cheese taste, these finger food balls have an extra crispy taste. That is from the potato chips topping they have. 
Place a toothpick and see everyone pick them. 
Mini cheesecakes are tiny in size but rich in flavor. 
These delicious chunks of cheesecakes consist of a mix of crushed graham crackers and pecans at the bottom. The filling is made of cream cheese, salt, sugar, and eggs. You can serve them as they are or top them with whipped cream, berries, chocolate, or any topping you like.
They will be ready in half an hour.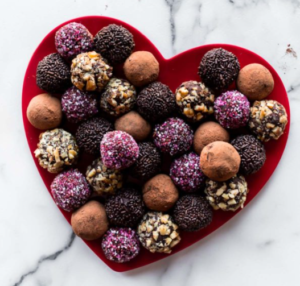 Add some sweets to your birthday party food menu. 
All you need is chocolate, vanilla, butter, and heavy cream. The chocolate truffles will be ready in a few minutes. All you need to do is store them in a refrigerator for a few hours so the chocolate will not melt. 
You can serve them as they are or top them with your favorite flavors such as coconut, cocoa, nuts, or sprinkles.
Chocolate lovers will go mad for them. 
Final thought
Now you know how easy you can prepare the food for your birthday. All you need is to select the recipes you like, make the list of ingredients you need, and get ready to cook the best food menu for your birthday.