10 Tasty Cake Ideas To Make For Your Birthday
No birthday is celebrated without a birthday cake. Rather be for children or grown-ups, that is a rule no one breaks. But that doesn't mean you need to spend hundreds of dollars to buy a cake.
In fact, the best cakes are usually self-made. You will add the ingredients you love, pick the flavor you like, and have tons of fun making it. 
Just like each of us is different, so is our taste in cakes. Some like it dipped in chocolate, some prefer fruits, and others like to make a healthier alternative that makes them feel less guilty. Don't worry, we got you covered. 
Read below a list of birthday cake recipes that are delicious to eat and creative to see. 
This daisy-decorated cake will give you a real spring vibe. It has a lemon and coconut filling mixed with sour cream that gives it a unique taste.
The good thing is it is ready in less than 2 hours.
With only 16 ingredients and less than an hour, you can prepare fun and fluffy cake coated in raspberry buttercream. The layers are moist with lemon that gives it a fresh feeling. 
The raspberry coating pairs perfectly with the layers and also gives it a summer vibe.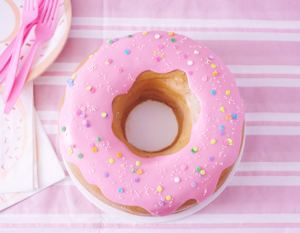 I don't think there is someone who doesn't like donuts. But if you are a die-hard fan of donuts, why not celebrate your birthday with a giant donut cake?
This recipe is easy to make and customize to your taste. The cake has a strawberry filling, but you can switch that for chocolate or any flavor you enjoy.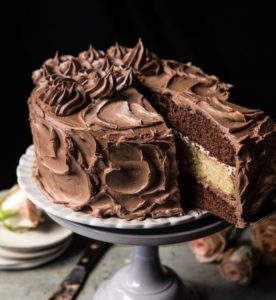 There is no better combo than chocolate and vanilla. This cake has three soft and fluffy layers, the vanilla one being in between the chocolate layers. If that wasn't enough, the cake has vanilla and chocolate buttercream frosting.
It feels yummy just by reading the recipe. You can check it out yourself.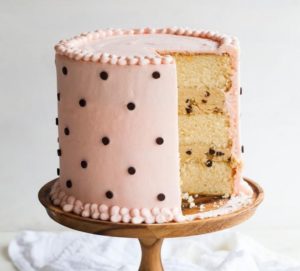 Do you like milk and cookies? Then this cake satisfies your taste buds. 
This cake has three white and fluffy vanilla layers that are paired with cookie dough filling. Then its light pink frosting is made of vanilla. It is as delicious as it is beautiful.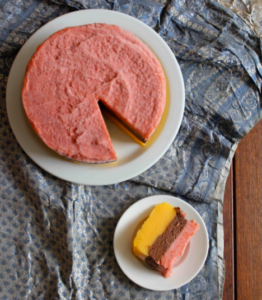 Do you want to celebrate your birthday guilt-free? Then this vegan and gluten-free recipe check all your boxes. 
This cake is perfect for a summer birthday celebration. It consists of three ice cream layers, each flavored with mango, peach ad chocolate.
The cake is easy to make and tasty to eat.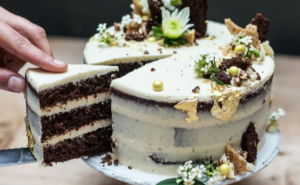 This vegetarian cake is a combo of chocolate and tahini that everybody will love. 
It has three chocolate layers, and it is filled and frosted with tahini and honey buttercream. The cake is easy to make and has up to 16 servings.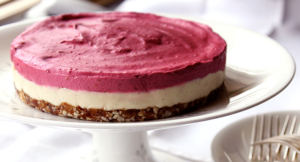 You love cheesecake but don't want to overdo the sugar this birthday? Then this raw cheesecake will serve your needs.
It has nine ingredients, and you don't need to bake it. All you need is a food processor and a freezer to make the cake stick. The best thing is its vanilla and raspberry combination that makes you lick your fingers. 
Celebrate your birthday with this delicious chocolate cake. Tessa, the recipe maker, calls it the taste of a celebration.
It has two vanilla scent layers that are fluffy and moist. Its milk chocolate buttercream is creamy and smooth that gives the cake its unique taste. 
Did I mention it is easy to make?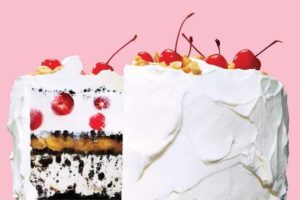 Ready for another ice cream birthday cake? Well, this one tastes just like the famous banana split. 
This no-bake cake has a bottom layer made with chocolate cookie crumbs and has two fillings. One is a combo of banana and caramel, while the other is a mix of vanilla ice cream and maraschino cherries.
Takeaway
These birthday cake recipes will guarantee a sweet flavor that will satisfy every taste. You will have fun making and eating it with your loved one.